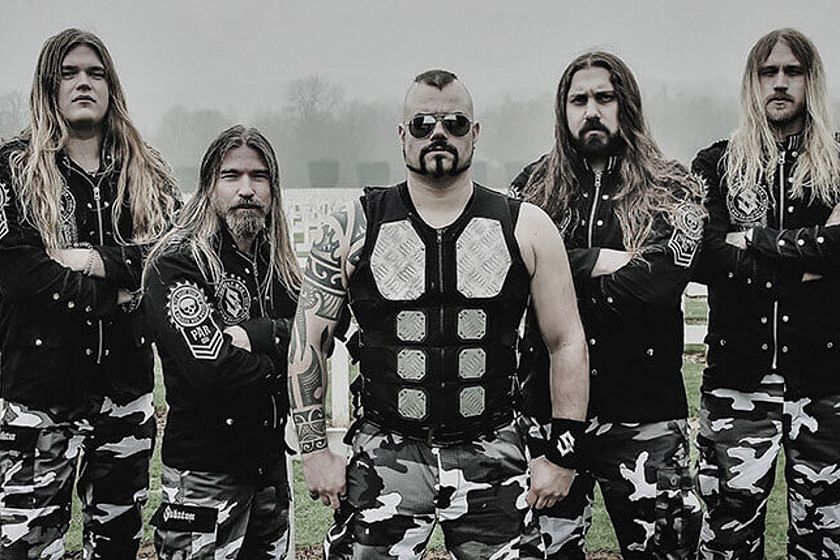 Sabaton
Sabaton
Sabaton is a five-piece heavy metal band from Falun, Sweden. Since the band's formation in 1999, Sabaton has achieved quadruple Platinum sales and performed colossal concerts in over fifty countries.

The band's ninth studio album, The Great War, released on July 19, 2019, is a musically rich concept album capturing the sinister atmosphere of World War I–thus continuing the band's trademark style of telling unforgettable stories from merciless battlefields all over the planet.

Sabaton, signed to the world's biggest heavy metal label, Nuclear Blast Records, played "The Great Tour" at major European festivals, and throughout North America, and Eastern Europe in support of The Great War. Sabaton has put the "COVID downtime" to good use, writing, recording, and releasing a variety of stand-alone singles and music videos. The band played its first post-pandemic date on July 9,performing in front of 40,000 fans when they headlined the Exit Festival in Serbia.
Sabaton was a special guest on Judas Priest's 36-city, "50 Years of Metal" North American tour that began September 8 and had been scheduled to run through to November 5. Unfortunately, only 13 shows were performed before the tour was cut short due to a major medical heart issue with Judas Priest's guitarist Richie Faulkner. Sabaton will headline a 29-date tour of Sweden in January/February 2022, followed by the launch of the massive "The Tour To End All Tours" on March 4 in Norway. As you might guess... There's no end in sight for this unstoppable war machine anytime soon!